2013-14 Lectures and Lunch Talks
Cécile Roudeau | Université Sorbonne Nouvelle—Paris 3
Scherer Center Visiting Fellow | Associate Professor of American Literature
"The Homeopathic Politics of Reform: Elizabeth Palmer Peabody, Elizabeth Stuart Phelps, and the Transatlantic Body Politic, 1840-1880"
Wednesday, May 21

Cécile Roudeau is Associate Professor at Université Sorbonne Nouvelle-Paris 3. Her research focuses on nineteenth-century American literature, particularly on the articulation between literature and politics. She is the author La Nouvelle-Angleterre: Politique d'une écriture. Récits, lieux, genres [New England: Literature as Politics. Narrative, Gender, Place] (Paris: Presses de la Sorbonne, 2012). Professor Roudeau published the first French translation of Sarah Orne Jewett's The Country of the Pointed Firs and contributed to the translation of Herman Melville's late poems (2010) and F. Scott Fitzgerald's Pat Hobby Stories (2012). She has written articles on Mary Rowlandson, Emily Dickinson, Nathaniel Hawthorne and William Dean Howells. "Emerson's Abstract Regionalism," her essay co-authored with Thomas Constantinesco, is forthcoming in ESQ. She is currently editing a special issue of Transatlantica entitled "Deep Time: The Buried Scale of Literary Studies?" and co-editing a special issue of the European Journal of American Studies entitled "American Bonds of Affection: Literature and History." Her new manuscript (Fictions du commun/American Fictions of the Common) is part of a research project that has brought together French historians and literary scholars with a view to critically reconsidering our stable positionings as scholars on one side of the disciplinary divide. Co-sponsored by the American Cultures workshop.
Gordon Hutner | Department of English, University of Illinois at Urbana-Champaign
"Workshop on Scholarly Publication in the Humanities"                            
Friday, May 9

This workshop will be a comprehensive discussion of the ins and outs of academic journal publication.  We'll discuss what kinds of publications you should be seeking, how to convert papers and dissertations chapters into articles, when and where you should be trying to secure publication, how to read readers' reports, and other matters relating to circulating your essays.  All Humanities graduate students are welcome, but the focus will be on turning dissertation-phase work into academic publications. Professor Gordon Hutner is the author and editor of many books and articles concerning U.S. fiction, ethnic writing, and cultural criticism.  What America Read: Taste, Class, and the Novel, 1920-1960 was a Choice Outstanding Academic title for 2009.  His latest book is an edition, just published, The Selected Writings and Speeches of Theodore Roosevelt (Random House).  At the moment, he is working on history of the 21st Century U.S. novel. He is also the founding editor of American Literary History, a journal published by Oxford University Press. Co-sponsored by Graduate Student Affairs, the Humanities Division, and the Department of English.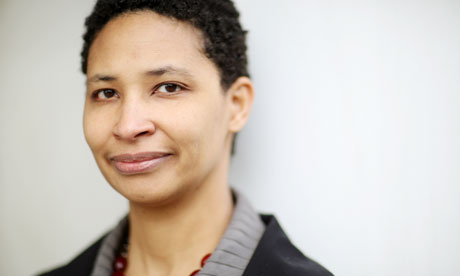 Danielle Allen
UPS Foundation Professor, School of Social Science, Institute for Advanced Study
"Our Declaration: A Reading of the Declaration of Independence in Defense of Equality"
May 15, 2014
David Hollinger
Preston Hotchkis Professor Emeritus, Department of History, University of California Berkeley
"Secularization Theory and the American Fate of Christianity"
February 4, 2014
Barbara Keys
Senior Lecturer in American and International History, University of Melbourne
"Reclaiming American Virtue: The Human Rights Revolution of the 1970s"
February 13, 2014
Tiya Miles
Professor in the Program in American Culture, Center for Afro-American and African Studies, Department of History, and Native American Studies Program, University of Michigan
"Goat Bones in the Basement: A Tale of Race, Gender, and Haunting in Old Savannah"
Thursday, October 7, 2013
 
James Oakes
Distinguished Professor of History, City University of New York Graduate Center
"The Scorpion's Sting: Slavery, Antislavery, and the Coming of the Civil War"
Monday, September 30, 2013
Neil Harris
Preston and Sterling Morton Professor of History and Art History Emeritus, University of Chicago
"Capital Culture: J. Carter Brown, The National Gallery of Art, and the Reinvention of the Museum Experience"
Friday, November 8, 2013
Stephen Best
Associate Professor of English, University of California-Berkeley
"My Beautiful Elimination"
Friday, April 11, 2014